WACKER is a technology and market leader in many key industries, and a player in all growth markets. In recent years, we have set up new production and sales sites worldwide and have optimized existing plants. The necessary procurement processes are controlled by specialist teams.
For more than 117 years, Dow has strived to create value through its diversified, market-driven portfolio of specialty chemical, advanced materials, agrosciences and plastics businesses.

With fiscal 2014 sales of $6.1 billion, Ashland is a member of the Fortune 500* and S&P Midcap 400*. We provide specialty chemicals, technologies and insights through three business units: Ashland Specialty Ingredients, Ashland Performance Materials and Valvoline.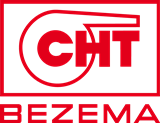 The CHT/BEZEMA company group is owned by two foundations and it is divided into different business areas. We have prepared a comprehensive offer for our customers in these key areas and we also provide excellent service for application technology.

Tolentino was bought in 1998 and promptly renewed the year later. Some important investments allowed the production to double after only a year, from 50.000 tons at the moment of the acquisitions, to 90/100.000 tons of paper in year 2000.

POLYMERS & COLORS was established in 1991 with purpose the sales and technical support of industrial raw material. Today we are marketing, ingredients, equipment, software, ideas and solutions towards the coatings, ink, construction and adhesive industries. In 2013 the addition of the PRODIS range with raw material for cosmet- ics, detergents, waste water treatment, concrete admixtures and cement additives extended our presence in more fields.